We're Sorry for Your Loss
An unattended Death presents a unique combination of problems for detectives, medical examiners and coroners, but also for those tasked with cleaning the aftermath.
Once removed, a body leaves behind both visual and microscopic traces that can prove harmful to those who may come into contact with them. Although the appearance of blood, bodily fluids and tissue warrants a thorough cleaning effort, it requires much more than simply wiping it up.
Handling an unattended death scene or decomposition involves a detailed procedure to detect, disinfect and completely remove all traces of biohazard materials and infectious waste, to include but not limited to; blood, bodily fluids, tissue & bone matter, contaminated clothing and household goods, hypodermic needles, razor blades and other items that may pose a risk of injury. Although a visual inspection of a crime or trauma scene may reveal a great deal of blood and bodily fluids about the area, an equal amount will be found by our technicians in areas that cannot be seen or easily accessed. It is vital that all traces of these elements be removed from a scene, whether a crime has been committed or not.
Technicians with Bio-Trauma 911, Inc. have received extensive training in, not only crime scene cleanup, but in dealing with unattended deaths and decomposition and in the use of various chemicals, all of which are OSHA approved and completely safe. In conjunction with specialized training in the detection and removal of biohazards, our technicians will restore your house or place of business to a safe environment.
Please, before you attempt to clean an unattended death scene, speak with a trained & certified technician. We have trained personnel standing by 24 hours a day to answer your questions.
Bio-Trauma 911 is owned by an Indiana Law Enforcement Officer. Additionally, our technicians are former police officers and military veterans. 
Cleaning scenes associated with a decomposition or unattended death requires a high degree of experience and professionalism. 
Our company has over 17 years of experience in biohazard remediation
We carefully screen our technicians who complete a minimum of 40 hours of classroom and hands-on training
Our owner, business manager and lead technicians work each scene, so we can guarantee your complete satisfaction
The photos on our website have been approved and authorized by our individual clients.  We hope that these images and our YouTube videos show our level of commitment and expertise. Choosing the "right" company can sometimes be a challenging task. With all the information we've provided through this site, we hope you'll be able to make a well-informed decision when it comes to hiring Bio-Trauma 911, Inc.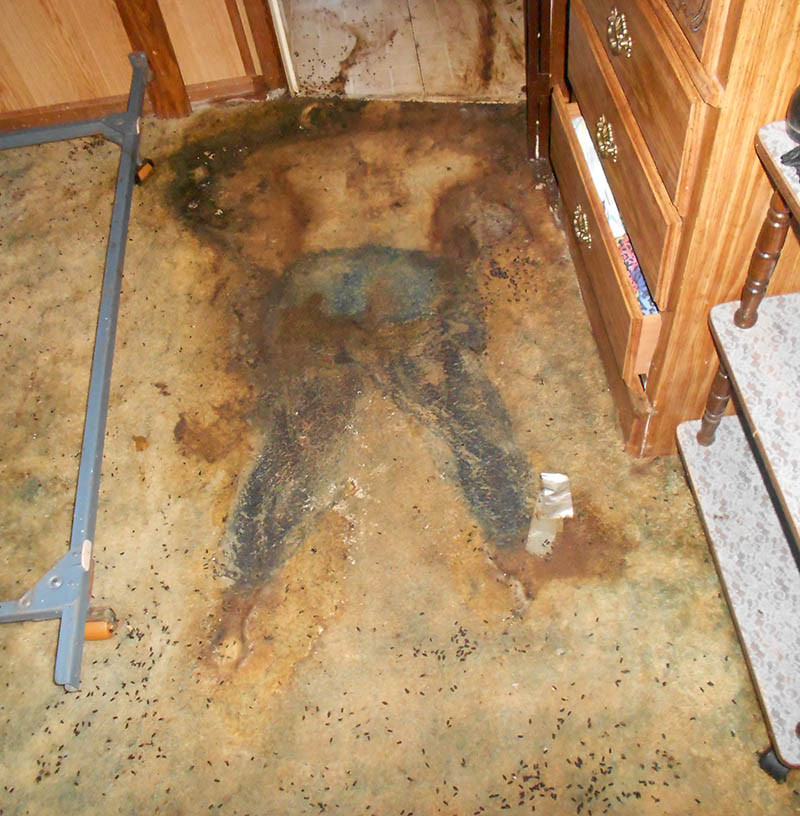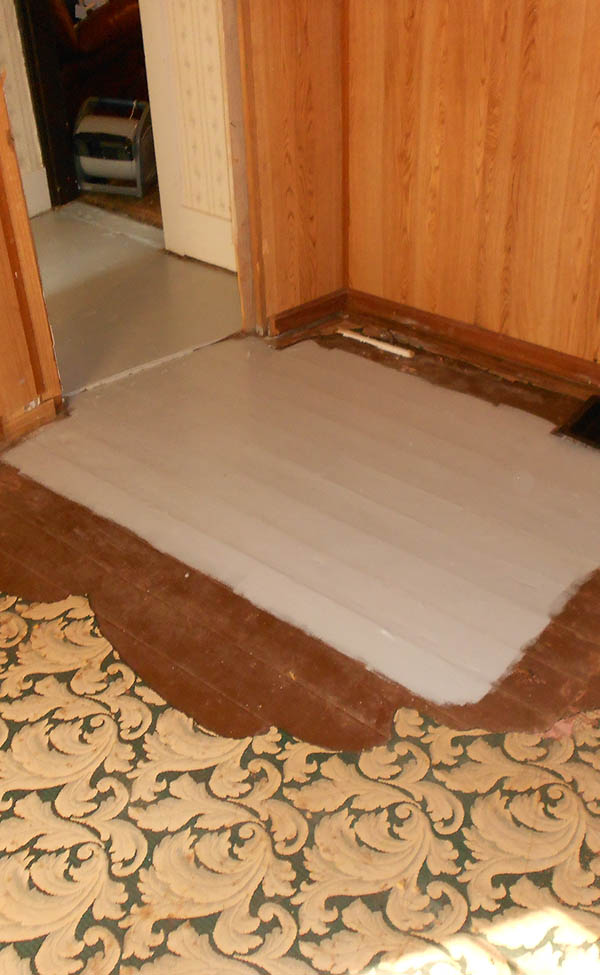 We can typically be ready to leave our office within about 90 minutes of a call for service. However, we must wait until the scene has been released by either the police department or coroner's office. Depending on whether or not a crime took place, it may take a day or two before the scene is released.
For nearly two decades our team has maintained a very close relationship with most companies that provide home owner's insurance. If you provide us with the name of your agent and a policy number, we'll make contact to establish a claim and determine what the insurance company will or will not cover. We'll then spend time to fully explain to you your options. Typically, we would simply collect the policy deductible from you and bill the rest to the insurance company.
Absolutely not! As long as a legally responsible party can allow us access to the home or business, we'll take care of the scene. Once the scene has been remediated, it will be your choice as to whether or not you inspect the scene. However, we will ask for a "services rendered" form to be signed.
Unattended Death Services may be covered by insurance
Bio-Trauma 911, Inc. works with several different insurance companies, therefore we are often able to bill your insurance company directly. If insurance covers the cost of our services, the only payment required from you will be your policy deductible. If insurance coverage is not available, we do offer several different payment plans, which generally suit most budgets.