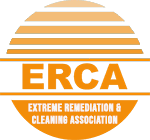 Crime Scene Cleanup & Hoarding Services
A Biohazard Remediation and Hoarding Cleanup Company that You can TRUST!
Not everything we do involves crime, death and trauma. For nearly 18 years, our team of trained & professional technicians have offered a wide range of confidential hoarding and clutter cleaning services. If you'd like to know more about starting a biohazard cleanup company or are interested in the hoarding cleanup business, please view our training page.
Interest Free
Payment Plan
Available
Certified & Well-Trained Professionals
Why Choose Our Services?
Bio-Trauma 911 is a disabled veteran & law enforcement owned business. Our technicians are trained, insured, friendly and professional.
We understand that contacting us may be a difficult decision. We will do everything we can to help you through this difficult process.
Try to locate the insurance policy. Your insurance company name and policy number will be helpful.
If possible, have a friend take pictures of the scene. These can be emailed to our office and will help with the cost estimate.
If you are too upset to speak with us, ask someone else to contact us.
Stay away from the scene and do not attempt to clean it without professional assistance. Inadequate protection may expose you to harmful elements.
Call us at 1-800-759-6960 and we'll explain everything to you in detail.
Crime Scene Cleanup Services Near You
Hoarder Cleanup Services Near You
Removal of Fecal Matter, Odors & Clutter
Biohazard Clean Up Certification
Crime Scene Cleanup & Biohazard Remediation
Our confidential service is provided with care and compassion!
The photos and videos on our website are for educational purposes only. Families and clients have permitted us to use these images to help others understand the services we provide.
Feel free to contact us to discuss our services. We never charge for estimates or advice!
Thank you for your interest in our biohazard remediation and hoarder cleaning services. To receive an estimate for a crime scene or other trauma related cleaning job, please click here to be directed to our cost estimate form. If photos are available, please attach as many as you can to our estimate form. 
Phone Number:
Office: (800) 759-6960
Cellular: (317) 793-1474
Office Address:
7009 E. 56th St., Ste F, Indianapolis, IN 46226
USA
Email Address:
Help@BioTrauma911.com
Office Hours:
8:00 a.m. to 6:00 p.m.
(Monday - Friday)
Calls may be returned over the weekend
Always prompt, courteous, professional & caring!
Thank you for your interest in hiring Bio-Trauma 911, Inc.
Unattended Death & Decomposition
Crime Scene Cleanup Training
Best Support ever!
These guys are awesome! My housekeeping style could best be described 'There appears to have been a struggle…' – they came in, didn't make me feel bad about the mess and were very encouraging about my ability to keep it clean (which I've done so far…2 weeks in!). Seriously…if you're in their service area and you need help…call them!

Great cleaning service
Prompt, Courteous, Efficient in the clean up process! Highly recommended

Service satisfaction!
"Thank you to 4 of the nicest and most compassionate gentlemen I have ever met. They took my disarray and made me whole again! Steve, Steve, Christian and Jason. You are Great"

Extremely Professional!
"I don't think I can say thank you enough to Steve and his crew for their Herculean efforts in rectifying a hoarding situation! My family will be forever grateful for what they did to help us. Their professionalism, respect and hard work were all appreciated by me and my family! I would highly recommend them, as their customer service went above and beyond our expectations!"

Very Efficient
Mr. Steve and his crew were fantastic! Professional, courteous and moved at the speed of lightening. I would recommend them 1000%
The team was friendly, professional and a pleasure to work with. Highly recommended!
Thank you for your interest in working with Bio-Trauma 911 and Extreme Remediation.  Our services are always private and confidential.
Take time to learn about our biohazard cleanup certification program.
Latest Biohazard Remediation & Hoarding News
Learn more about our crime scene cleanup & biohazard certification programs, cost of hoarding cleanup, service area and more