We'll Remove Almost Anything!
When our teams aren't responding to crime & trauma scenes or helping hoarders to reclaim their homes, we pick up trash and junk. But, this isn't your normal weekly trach pickup service. Our clutter and junk removal service is more suitable for homes whereby large amounts of trash and debris are present. Or, projects that require the removal of construction waste or disaster response. In most situations at least one 30 yard contractor dumpster will be required.
Another scenario or situation where our team is often called upon involves abandoned homes or homes that have been acquired in an estate sell or through a will. Oftentimes these homes are in a complete state of disrepair and the new owners need to completely "gut" the home before starting a renovation project.  Or, we've been called upon several times to to completely deconstruct a home's interior following the removal of dozens of cats. 
Bio-Trauma 911 has the experience and knowledge to deconstruct the "cosmetic" aspects of your home. We do not disturb the structural aspects, such as joists, headers, studs, etc. We limit our deconstruction to drywall, flooring, windows, doors, lights, sinks, tubs and appliances. All of these items will be removed and the house cleaned so that it's ready for renovation.
This is not an all inclusive list; however, it does reflect the most commonly removed items
Bio-Trauma 911 has been in business since 2005.  During nearly two decades of service, we have a proven track record of providing top-quality service and support.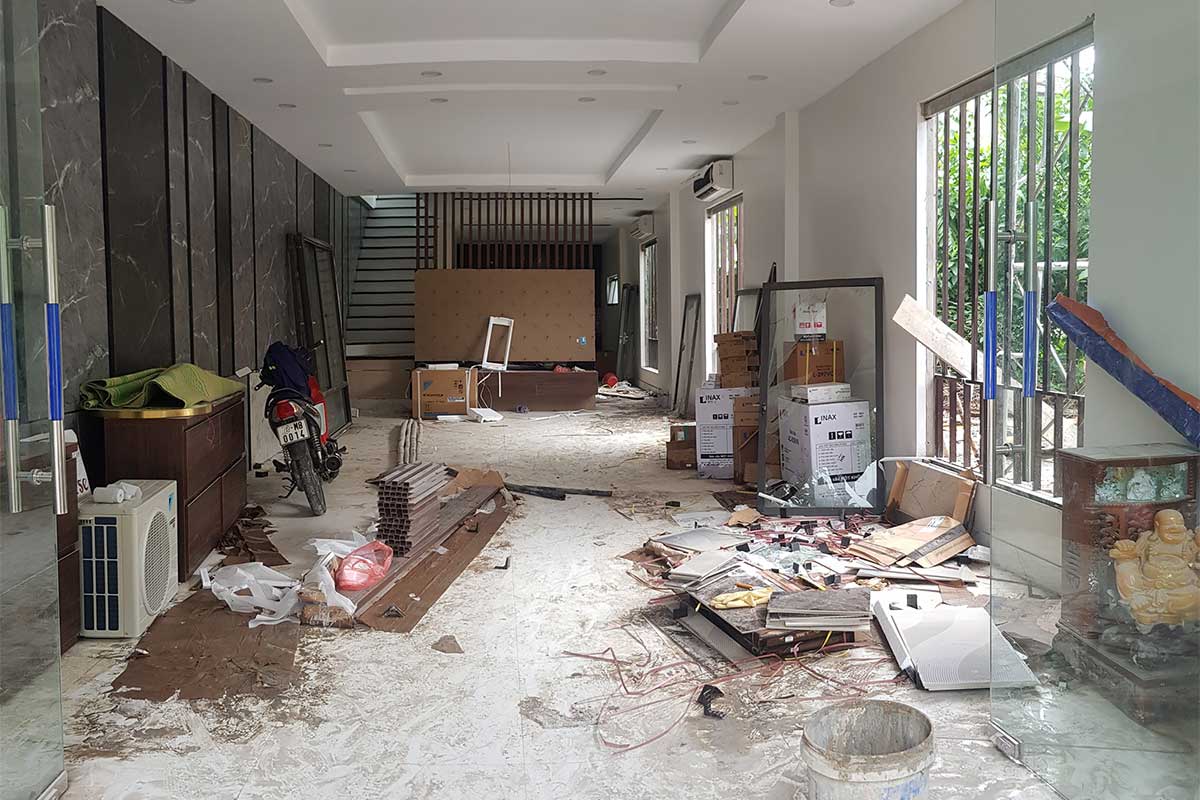 We do not typically respond to remove one appliance, as this would be too costly for both of us. We concentrate on entire home deconstruction or clean out, which would include the removal of appliances, furniture, etc.
We will remove shrubbery, tree limbs, wood and other outdoor items, such as fire pits, tables & benches. However, this is usually done as part of an entire deconstruction project whereby the home owner is remodeling a home or building.
No we do not. It's easier for a homeowner to drop off paint cans at hazardous waste deposit locations throughout their city than it is for a business to do the same. Due to the time, labor and overall cost of picking and and legally disposing of paint, we do not offer this service.
For better service choose Bio-Trauma 911
Although we're best known for our work in the biohazard remediation industry, we've been cleaning scenes of trash and junk since 2005. Please don't hesitate to reach out to us to discuss your individual or company needs.
Interest Free
Payment Plan
Available!